In Singapore: 19th – 20th November 2017
SCIENCE CASTLE is the platform that combines the best Junior High School, High School's "Young Researchers" from Singapore, Malaysia, Japan and this time will have participants from Philippines and Thailand too. We are excited to see their presentation on research that they have been working on towards advancing science and technology for global happiness.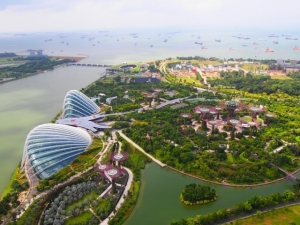 Details of Program 
Dates
Science Castle Conference: 19th November, Sunday (10:00 am to 5:30 pm)
Lab tour and Forum: 20th November (10:00 am to 4:00 pm)
Venue
Science Centre
Theme
Be a Leader, broaden your knowledge to design future
Who is joining Science Castle?
Junior High, High School Student engaging in research work in classes or clubs in Japan, Singapore and Malaysia. Those who are interested in entrepreneurship, who has high motivation in contributing to the world as researchers who discover new knowledge, and who can bridge science and technology with society.
Three Main Features in SCIENCE CASTLE SINGAPORE
Meet-Up with Singapore's University and Companies
– Meet with real researchers from university and company to learn on how they conduct research.
Networking and Knowledge Exchange Session
-Chances to make friends with students from different schools and countries
Research Presentation in English
-LVNS staff will support with the presentation's preparation
Malaysia:  31st July, Monday (Announcements for selected presenters on 18th August)
Singapore: 13th October, Friday (Announcements for selected presenters on 20th October) Application deadline in JP : 31th August (Thursday)
Japan: 31th August, Thursday (Announcements for selected presenters on 15th September, Friday)
Leave a Nest Staff to help you during the event :
            Kihoko Tokue – Ph.D in Science  
Hi, I'm Kihoko Tokue, a president of Leave a Nest Singapore and Leave a Nest Malaysia. I was born in Tokyo but raised in South East Asia, studied bachelor degree in America and then moved to Australia for Master and phD Degree carrying out field work. My dream is to one day bring a change to a world with advancement of science and technology with true understanding and appreciation for nature.

 



Satomi Maeda – Ph.D in Human Factors Psychology 
 

Ciao! I am Satomi Maeda. I was born in Kasukabe, Saitama, JAPAN. After finishing high school, moved to the United States to study Psychology.  Received Bachelor of Arts in Psychology from Truman State University in Missouri, Master of Science and Ph. D. in Industrial Organizational Psychology / Human Factors Psychology from Wright State University in Ohio.  After 10 years of stay in the States, moved back to Japan and joined Leave a Nest in 2010, and developed on seminars and educational programs for universities and junior and high schools.

 

 



Nami Akinaga – Master in Global Science Sustainability
Hi, I am Nami Akinaga. I was born and grew up in Japan. I studied bachelor degree in Physics, and then received master degree in Sustainability Science at the University of Tokyo. In the grad school, diverse researchers from all over the world got together to work on global sustainability issues, by bringing knowledge from different field of science and sociology. Based on this experience, my mission is "Maximizing the Value of Diversity". To achieve this, I have been committing to incubating youth locally and globally.  I joined the World Conference on ESD in 2014, ASEAN YOUNG LEADERS SUMMIT in 2015 as a Japanese delegate.

 

 
Abdul Hakim Bin Sahidi –  Bsc . Electronic Engineering
I was born in Besut, Terengganu and live in Kuala Lumpur. I have Degree in Electronic System Engineering from Malaysia Japan International Institute of Technology UTM. Working as Assistant Manager in Strategy Development Division at LVNS Malaysia

 

 

Fatin Ilyani Binti Abdul Ghani –Bsc.Electronic engineering
I was born in Kuala Terengganu but grew up in Johor for 6 years before going back to Kuala Terengganu. Currently, I live in Kuala Lumpur. My passion is assembling robot toys because it makes my mind thinking out of box. My dream is I want to travel and explore the world with my family. In LVNS, I'm as an assistant of manager in Science & Education Development Division.

 

 
 Venue :
TBA
Event's Schedule :
| | | |
| --- | --- | --- |
| Date | Time | Activity |
| November 19th 2017 (Sun) | 10.00am-5.30pm | Opening Ceremony, Oral and poster presentations, Booth exhibitions |
| November 20th 2017 (Mon) | 10.00am-4.00pm | Lab tour, Booth exhibitions, Meetup with university based startups |

See Our Previous Science Castle

Any Enquiries ?
If you have any interest or enquiries regarding this event, please click the below to contact us.
Science Castle Facebook Page